From Alternative Health To UFO's
And Everything Else In Between
By:  Dr. Rita Louise
Just Energy Radio
Join us as we explore alternative perspectives on some of the world's most mysterious topics.  It is a journey through time and space where past, present and future collide.
We have learned from Einstein's theories that matter and energy are one.  Recent discoveries in physics have shown that everything, plants, animals and even stones, have their own particular way of vibrating.  What many of us don't realize is if we take everything in our universe down to its simplest form – it is all – Just Energy.
The host of Just Energy Radio, Dr. Rita Louise, is a leading voice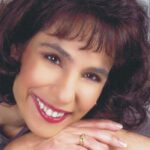 on topics including mythology, ancient mysteries, psychic phenomena, ghost, UFO's and the working of the mind.  She challenges you to step outside your box and question what you believe.
Each week Dr. Rita is joined by experts from the fields of astrology, alternative health, ancient mysteries,  cryptozoology,  ghost hunting, metaphysics and spirituality, paranormal phenomena,  quantum physics, UFO's  and alien abduction and more…
Let her and her special guest turn your world upside down, as they venture into the unknown.
Explore Your Possibilities at  www.justenergyradio.com
"Great show, so glad I found you. The steady quality of subjects and guests makes you better than Coast to Coast AM by a ton."
– ajw1403
"Really love your show, Dr. Rita! You are a gas! I have learned such amazing things from listening to you. So glad I found you!"
– R Davis
 Your  radio show is absolutely great!
– Martin
Enjoy your possibilities!