Does Mythology Support Claims Made By
UFO Researchers Of A Reptilian Agenda?
By:  Dr. Rita Louise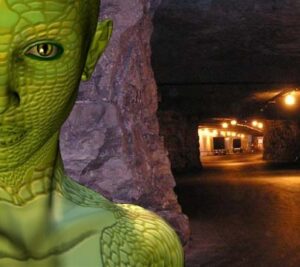 Declarations of the Reptilian's true agenda are wide and varied.  Torrents of theories have come forward as we seek for the truth regarding our place in the universe.  It is hard to determine if the creator of these theories based their conjecture using myth as their foundation or if, as in channeled materials, it came directly from the "mouths of the gods".  What does seem evident is that the materials they are bringing to light parallel the myths and legends that have come down to us from antiquity. 
Dr. Rita Louise explores parallel between mythological narratives and contemporary claims of an extraterrestrial presence on Earth, providing new insights into this ongoing debate.
Deceit, Lies & Deception:  The Reptilian Agenda
© Copyright Rita Louise, Inc. – www.soulhealer.com 2015. All rights reserved.
About The Author:
Bestselling author, Dr. Rita Louise is the host of Just Energy Radio and the Founder of the Institute Of Applied Energetics. She is the author of the books The ET Chronicles, Avoiding The Cosmic 2X4, Dark Angels and The Power Within as well as hundreds of articles that have been published worldwide. She is also the producer of the videos iKon: Deconstructing The Archetypes Of The Ancients, The Truth About The Nephilim and Deceit, Lies & Deception: The Reptilian Agenda. Dr. Rita has appeared on radio and television and has spoken at conferences covering topics such as health and healing, ghosts, intuition, ancient mysteries and the paranormal.