New Thought & Alternative Historian
Press, Media, Presentations


* Dr. Rita's Full Bio * Press Kit * Media & Publication Credits



"Fran Dresher's delivery without the whine", is how one audience member put Dr. Rita Louise's frank, funny yet honest approach. Through a powerful synthesis of science and ancient wisdom, her unique insights bridge the worlds of science, spirit and, culture and are changing the way we view our place in the world.
Dr. Rita possesses the caliber of knowledge and experience that organizations demand. She infuses every engagement with both credibility and content. She has the unique ability to deliver a serious message through intriguing stories and her own brand of humor. Her high content presentations and down-to-earth strategies empower and motivate audience members to think outside the box. Her deep insights inspire, invigorate and energize people into looking at the world in an entirely new way.


Some of Dr. Rita Louise's most sought after presentation topics include:


Love Shouldn't Hurt:
Break Free From Toxic Relationships
Unnatural Selection:
Genetic Engineering In Antiquity
Myth, Underground Bases
& The Extraterrestrial Presence
Attached Entities:
The Bad Kids Of The Ghost World
Consciousness, Subtle Energy & You:
The Power Of Intuition
The Mind/Body Experience:
How Our Thoughts & Emotions Impact Our Health



You are amazing, intelligent, and real!
– M. Johnston
Very inspiring! You perceive the delicate balance between needs and fulfillment: between the whole and its parts.
– Paul Sanche, Cleveland, OH
It is people like yourself that can say that one thing that make people see things in a different light and sometimes that is all it takes.
– Melissa Diehl, San Francisco, CA
You are truly a miracle worker and a SoulHealer.
– Warren Smith, Richardson, TX



Dr. Rita Louise is available for personal appearances and to speak at conferences worldwide. Entertaining and energetic, Dr. Rita is an affable guest for radio interviews and television appearances. Don't miss your chance to have Dr. Rita at your next event or appear on your show. Step outside the box and contact her today!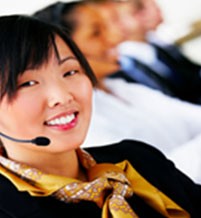 Contact Us: Send A Message To Dr. Rita Louise